Woodstick was created by Mike Hammond, long time board member and past president of the Walla Walla Blues Society.
Woodstick is a music festival event that started in 1994 and has continued annually for more than a decade. The first location was at Woodstick Park in the foothills of the Blue Mountains on the Oregon side of the Washington-Oregon border with Mill Creek running through it. There was a 25 x 25 foot permanent stage and a swimming hole. There were also pine trees. Music was provided by many local bands and musicians as well as several award-winning Northwest headliners including Duffy Bishop and Lloyd Jones.
The Woodstick Park was moved into Washington and hosted the event from 2003 forward. The site was still on Mill Creek where a new stage was constructed on the water frontage. A swimming hole and pine trees were also features of the new location.
The park and stage continues to be used for gatherings of family and friends as well as music events from time to time.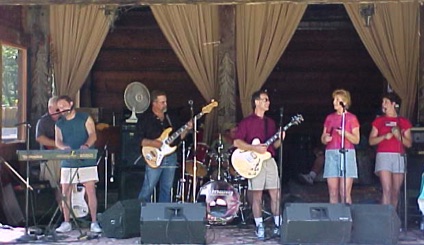 This site does not use cookies or collect user data.